EPISODE 562 CONRAD BLONSKI…a boy you should have met….he would have tested your humanity
alan skeoch
March 31, 2022
Big Bill Martin parents ran the Sunnyside Penny Arcade. They were 'Carnies'…Carnival people
like Conrad Blonski. Bill told me many stories about the fat lady made of wax that melted in the sun each
year…and was repaired. Conrad's mom never had enough profit to go big time…but she managed
to keep her son Conrad close to her.
THE CONRAD BLONSKI STORY…TOUCHED ME DEEPLY
Conrad Blonski. Why did I think of him today? The last time I saw him must be 60 years ago, maybe longer.
He was one of my students at Parkdale Collegiate in Toronto. Why think of him specially? Like other teachers
I taught thousands of young people. Why was Conrad so memorable? He was not a top athlete although he
loved sports…knew every player on the Argonauts or Toronto Maple Leafs. He was a student, yes, a regular
student…not the whiz bang destined to become a heart surgeon. He was memorable because he just loved
our school. Loved it with every fibre of his being. Could Could gnot get enough of the school. Knew his fellow students
well and admired some of them who were outstanding athletes. Why remember Conrad on this bright sunny
morning at the end of March?
I suppose one reason is that he attached to me like a bandaid. He wanted to be an athlete but just could not
do so. So I appointed him as manager of our Junior Football team. He loved the job. Kept a close eye
on every player. And he had a way of winning their attention. I am sure any student reading this story
will remember Conrad. He was an enthusiast.
What was his life really like? He must have a pair of doting parents who infused optimism into him.
Not so. Conrad only had his mother. And she was having a tough life indeed. She was a 'carnie',,,
a Carnival person. In those days Parkdale had many Carnival people's children. Big Bill Martin for one.
Bill was a fellow teacher and friend from university days when we played football together.
His parents ran the penny arcade at old Sunnyside. "We had a big fat fake lady in a glass booth
who greeted and lured Carnival goers into our arcade. She was made of wax and sat in a west facing
booth. The wax melted a bit each year and we patched her. She became quite grotesque."
I noticed Conrad was very chummy with Big Bill. How come? "Carnival people stick together."
Then I asked Conrad about the Carnival business.
"What do your parents do?"
"Only my mom and me."
(Single parent family…lots of those at Parkdale.)
"Mr. Martin says you are Carnival people"
"We are…mom has a popgun booth."
"Popgun booth?"
"Little canvas booth where people fire corks a cigarette packs."
"Popguns? Corks? Must be inaccurate."
"They are but some people do knock off packs."
"What are the prizes?"
"Cigarette packs…knock off a pack, win that pack."
Conrad and his mom would travel from country fair to country fair in the fall
seasons. One day I met them by accident at the Acton Fall Fair. Sure
enough the guns were out and the cigarette packs lined up. We talked a
bit. His mom loved Conrad. I sensed their lives were tough…catch as catch can.
How could they afford hotels when on the road?
"Where do you sleep Conrad?"
"Right here…on the floor."
That response knocked me for a loop. Made me understand a lot more about
Conrad. He loved Parkdale Collegiate because it was the biggest thing in
a very tough life. I got to know him better. He didn't suck around…not under
my armpits as they say. But he was never far away. Marjorie and I had
him out for supper one evening. Conrad could not stop talking. He was so
excited. For Marjorie and I this was no big deal. For Conrad, being invited
to a teachers' home was a very big deal. I still hear his joyful voice on sunny
days like today.
Eventually Conrad finished his schooling. And that was the end of the best
part of his life. Not much I could do to help him. One day I heard his mom
had died and Conrad was living in a substandard basement somewhere
near Parkdale. He was poor. He was just getting by.
Then one day he appeared at Parkdale to say hello. We met near the
school office. Conrad was as cheerful as he had always been but somehow
I got the feeling things were not good. He never said that. Gave no indication
that he was up against the wall. But I sensed it.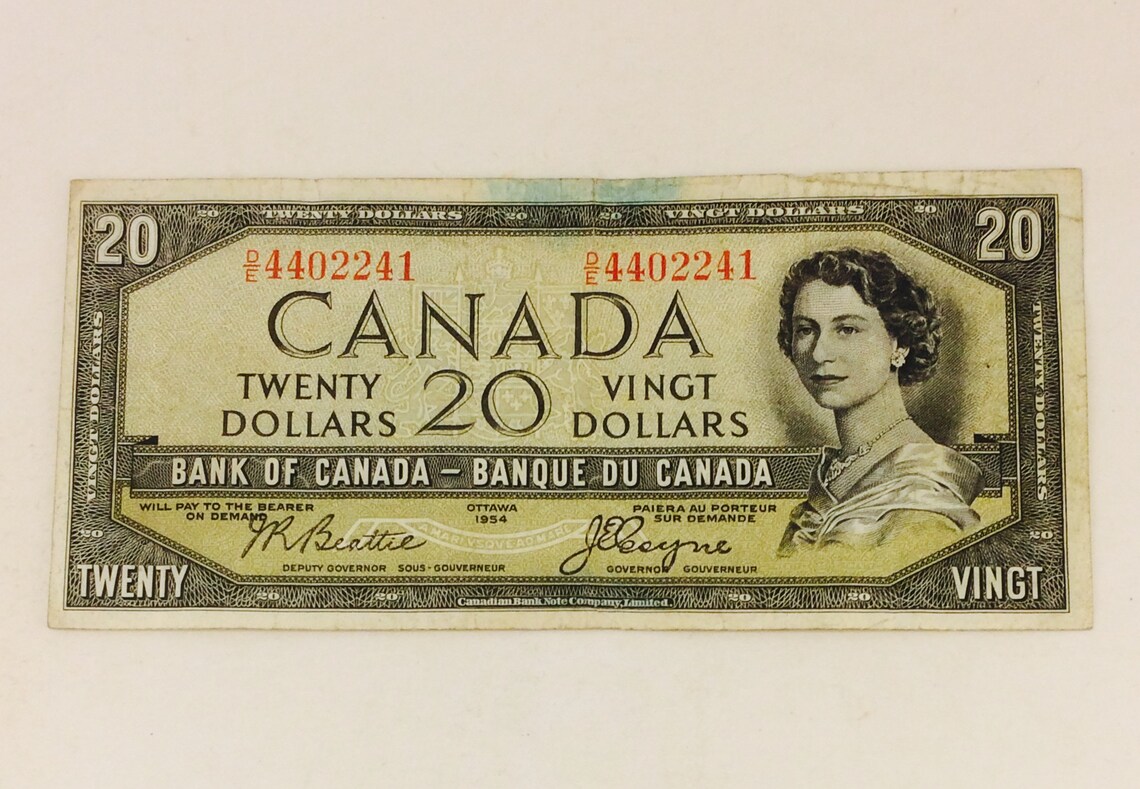 i.etsystatic.com/12420019/r/il/17dd37/1509336182/il_1588xN.1509336182_mh48.jpg 2x" data-original-image-width="2424″ data-original-image-height="1677″ data-index="0″ data-src-zoom-image="https://i.etsystatic.com/12420019/r/il/17dd37/1509336182/il_fullxfull.1509336182_mh48.jpg" src="https://i.etsystatic.com/12420019/r/il/17dd37/1509336182/il_1140xN.1509336182_mh48.jpg" srcset="https://i.etsystatic.com/12420019/r/il/17dd37/1509336182/il_1140xN.1509336182_mh48.jpg 1x,
i.etsystatic.com/12420019/r/il/17dd37/1509336182/il_1588xN.1509336182_mh48.jpg
2x">
"Conrad, here is a bit of money…go out and have a good time."
(I really meant go out and get food..)
"No, sir, do not need it."
(Giving charity is very demeaning. I prefer to do it anonymously then
no one has to be embarrassed but this time I forced $20 into Conrad's
hand)
"Payment for all the work you did for me as team manager…not much money."
Then Conrad disappeared for another few years. He was a grown man but
still in difficulty. Other ex students dropped by and said Conrad was having trouble.
Living in a single room somewhere near Parkdale. That worried me but I
did nothing to sleuth Conrad out. Too busy. Too many new students to
teach. Too much joy in our family life to give Conrad any attention. If I
could even find him.
Then he reappeared in the hall. Looked me up and handed me an
envelope.
"I won $60 at Bingo…here is the money I owe you. Thanks."
And away he went. Next day, my brother Eric phoned me. "Somebody
from Parkdale sent me $20. Why?" Eric and I worked together at
Parkdale for several years. He knew Conrad. Why Conrad sent
Eric $20 I will never know.
I think he was paying us for making a few years of his life enjoyable.
alan skeoch
March 31, 2022
P>S> Some Parkdale students remember Conrad. How is he? I heard
he died a few years ago…hope not.
P.P.S. I cannot help but think of two fellow teachers, Lynne Roddick, and
Leila Buckler, who did much more to help students like Conrad…even to
the point of taking them into their home when disasters struck. I admired them
for that. They acted quietly. At some point I must tell the story of Leila Buckler. I wrote that
story many years ago.